Time to reflect on last year with excellence, nostalgia and lest we forget embarrassment and disgust. 2018 captivated us with a slue of outstanding films, spanning from action blockbusters to super-hero gems, from fairy-tale wonders to historical dramas and terrifying thriller, remakes and sequels - most of which rocked our world. Because we all know with every stellar/ground breaking film there are always a few poopers that rear their ugly heads. With that said, here are my Top Ten Best & Worst Movies of 2018.
Dishonorable Mentions:
I Feel Pretty
Widows
Proud Mary
Red Sparrow
Night School
10.
Jurassic World: Fallen Kingdom
More like a fallen franchise. HEY-OH! The characters are barely developed, their motivations seem flimsy, and the film's third act (set in a cavernous private mansion) is just plain ridiculous. And don't even get my started on the abuse of these animals. GAH.
I think I got whiplash from my head banging against the back of my seat from the idiotic plots and subplots of this flick. The third installment in the mind-numbing franchise
clearly wants to be abused, mocked and ridiculed by the audience. The difference between that and real S&M is that there is no safe word we can use to make this horrid movie stop hurting our eyes. Actually, my safe word is "just pass."
Oh my gosh. NO.
This pointless, dialed-in blockbuster mostly exists to kill brain cells, and a couple hours of our lives with meaningless, forgettable nonsense that just won't fascinate or excite. HARD pass.
If you're saying to yourself you've never heard of this movie, you're not alone. I feel like I'm the only one who saw this last year.
This horror movie contributes very little in terms of narrative, scares or imagination. It's just not stylish enough to be a decent film and it's not cool enough to distract us.
More like I wish I could turn back time and delete this from my evenings events.
This dud is a perfect example of a film aiming valiantly for the stars, but unfortunately, it falls flat on its face. I believe I even fell asleep while watching this bore-snore.
The worst part about this lame horror flick is the shame of how cool it thinks it really is. Sort of like the class dork posing as the class clown. The movie did have promise, but in the end it was straight up laughable, hokey and unoriginal. Pretty sure a scary movie is supposed to be, um, scary. #amiright
Even with my super low expectations this movie still managed to disappoint and annoy. This big-budget, deep-sea sinker is nothing more than a mindless, bloodless summer filler. I would have liked to have seen the movie Eli Roth would have made. Originally, he was attached to direct and star in, but he left due to creative differences. Now I'm understanding why.
I can't even with this movie. I don't don't know where to begin so I'll just say this... If you are ever sucked up into an alien spacecraft, and the extraterrestrials offer you a choice between getting probed with their instruments or watching Venom then OK, fine, option B, but still.
Let the guilt and dread and spooky atmosphere and oh, yes, ensuing madness commence! Oh, wait, wrong movie. It's cute how Lionsgate really wanted their own little "Conjuring" franchise. And while this pooper did hold potential, in the end it was a ghastly train-wreck.
Two words: BORE-ING.
I saw a lot of doozies last year, but this takes the cake. Taking the real heroes from this true-life event and placing them behind the camera isn't the worst idea Hollywood has ever had, but it's also not the best either. It's clear these men are not actors. In fact, their acting was so bad I almost walked out of the theater. Stretching a real-life event, all of which took roughly 20 minutes, into a feature length film is what we call unnecessary, boring and a drawn-out, waste-of-time-mess.
Honorable Mentions:
Beautiful Boy
First Man
Tully
Searching
Three Identical Strangers
I simply loved this movie! A fine companion piece to the original. That doesn't mean I can ignore its problems, but I did leave the theater feeling something had been restored in me rather than taken away. It's well crafted, well acted, and features some terrific live-action/animation combos, costumes and music. Afterwards, I quickly bought the soundtrack. It's fantastic! Emily Blunt does a great job filling Julie Andrews shoes too. Sure, it's not going to hold the stellar magic of the OG, but it's still a delightful return to the story we all cherish and love.
"
So, perhaps we've learned when day is done, some stuff and nonsense could be fun!"
There are so many cute-but-disposable animated features every year, but there always manages to be one or two that steals just a little of Disney's thunder. Last year, that film was the effortlessly (and unexpectedly) charming Warner Bros. release of Smallfoot. Half-comedy, half-adventure, and 100 percent insightful. This flick flew under the radar, but make no mistake it's definitely worth your time. It's cute, fun, funny and it has such a positive message that is quite relevant given today's climate. I simply love this charmer.
"
We're about to blow some tiny minds."
One of the many elements that makes this movie so remarkable is director Lanthimos's fisheye-lensed cinematography and his comedic characterization of his cast - who entertain themselves by racing ducks, shooting birds and throwing fruit at naked men. His three female leads, meanwhile, are equally tremendous - pitiful and bitter Colman, cunning and ruthless Weisz, and clever and amoral Stone.
I was pleasantly surprised how much I enjoyed this film!
"Did you just look at me? Look at me! How dare you look at me!"
7.
Bohemian Rhapsody
This popcorn flick is a foot-stomping celebration of Queen, their music and their extraordinary lead singer Freddie Mercury, who defied stereotypes and shattered convention to become one of the most beloved entertainers on the planet. Rami Malek knocked it out of the park with his portrayal of the rock legend himself! And while it doesn't do the best job following history, it's still wildly entertaining, exciting and just plain cool. If you're even the slightest fan of this rock band this movie is a must-see!
"
I pity your wife if you think six minutes is forever."
This incredible true story is
both an emotional drama as well as an educational piece to those who know little about conversion therapy. Every so often a powerful/deeply moving film comes along that you're absolutely glad you saw, but have no need to see it again. That doesn't mean I wouldn't recommend it, because I definitely would. While it's super uncomfortable in parts, it's also incredibly gripping. Overall, it's a heartbreaking tear-jerker, but mover over, it's an eye-opener at the very least.
"
I'm not going to pretend I hate my father! I don't hate my father!

"
This modern-day horror flick is fantastic on all accounts! It's about a family of four who must navigate their lives in silence after mysterious creatures show up and hunt by sound - the family's survival is ultimately threaten. John Krasinski hit a home run when he wrote, directed and acted in this awesome thriller! You won't be disappointed! It's fresh, it's engaging and it's an undoubtedly taxing affair on the nerves.
"I love you. I've always loved you."
Who knew the sixth installment in the franchise would be the best one yet. I mean, c'mon! This is one terrific thriller that holds some of the best action sequences around. It's kind of like action poetry. It's smart story-telling, with edge of your seat intensity, jammed packed with crazy thrills. You will not be disappointed. Oh and did I mention
Henry Cavill is in it?
#dayum
"
What's done is done... when we say it's done."
Bradly Cooper killed it with his first directorial debut! Despite its long history and many incarnations, Cooper manages to bring something authentic and new to the table with his iteration of a classic film story. The chemistry between Cooper and Lady Gaga felt so real! It was simply intoxicating. This show stunner does an excellent job touching base on hard hitting and relevant topics as well. It's fantastic!
And it's going to take home some Oscars too.

"
I just wanted to take another look at you."
This docu-drama explores the epic story about how a bureaucratic Washington insider quietly became the most powerful man in the world as Vice-President to George W. Bush, reshaping the country and the globe in ways that we still feel today. Why this movie works so well is McKay's direction - it plays back and forth in time giving it an extremely interesting and fresh feel.
It's clever, it's surprisingly funny, it's ruthless and wildly entertaining.

Christian Bale is superb and knocks it out of the park! #GrandSlam Do I hear Oscar calling?
"
So we gonna do this thing, or what? I mean, is this happening?"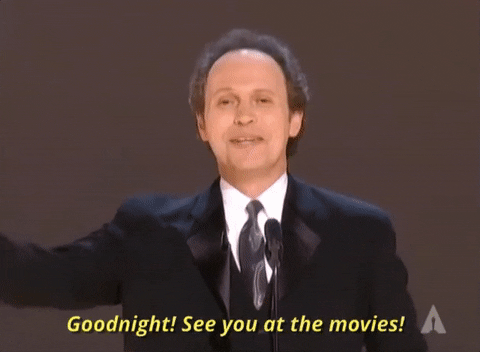 There ya have it folks - 2018 in a nutshell. But with that now behind us, it's time to look ahead. This coming year is going to be amazing! There are a ton of superior movies at our doorstep. We have Star Wars episode IX, Steven King's terrify horrors - Pet Sematary and IT: Chapter 2. Not to mention the fantastical movies Disney has is store with Dumbo, Aladdin, Lion King and Infinity War: Part 2. It's an exciting year for film!
Did your best/worst movie of 2018 make the cut? Something I missed? Let me know what your Best & Worst movies of 2018 were and why.