Source: Deadline


It's here! We finially get our exciting first official look at
Andrew Garfield
in the Spider-Man costume as, you guessed it,...
Spider-Man
. The reboot of this superhero franchise is being directed by 500 Days of Summer's
Marc Webb
. The photo was officially unveiled by
Sony Pictures
and Columbia Pictures yesterday (via
Deadline
), meaning this starts their massive two-year marketing process, as the new Spider-Man won't arrive in theaters until July 3rd, 2012. But with that said, it's an exciting and intriguing first reveal, and one that I'm sure a lot of you guys might actually like. I'm a fan of Garfield and I think he will make a fantastic Peter Parker/Spider-Man.
Check out the first official photo and be sure to visit their newly launched
Spider-Man Facebook page
, too!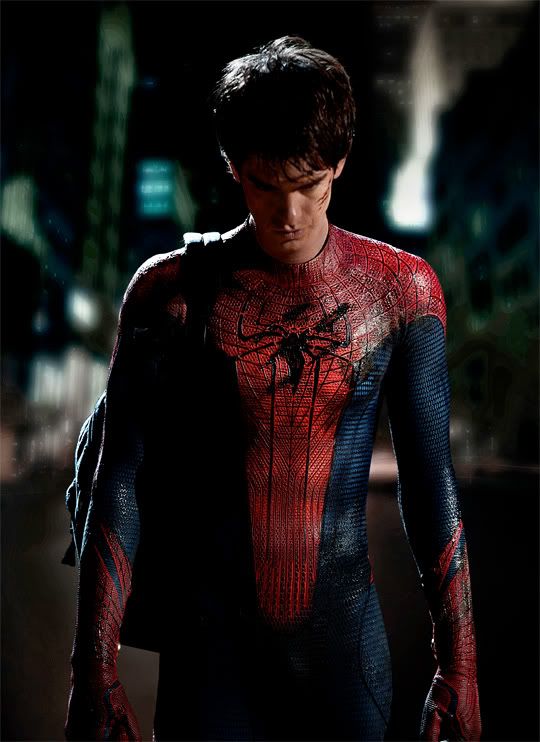 The texture of his outfit definitely does look unique and I'm amazed/surprised to see them come up with some that doesn't look too much like Tobey Maguire's Spider-Man costume, which I actually loved quite a bit. In addition to Andrew Garfield
, Spider-Man (being shot in 3D as we speak) also stars
Emma Stone
as Gwen Stacy,
Rhys Ifans
as Dr. Curt Connors,
Martin Sheen
as Uncle Ben Parker,
Sally Field
as Aunt May and
Denis Leary
as George Stacy. Production is now under way, as Marc Webb has already started shooting his epic new take on the beloved comic book superhero. Stay tuned for more Spider-Man hayman to come.
What do you think of the new costume?